Hello everyone!!!  Kymona here to show you how to create a super CAS scrapbook layout part 2 using the patten paper from the Altenew Reflection Scrapbook Kit, Everything About You and some embellishments from the Altenew Our Family Scrapbook Kit.
Let's take a look:
For this layout, I used my favorite stamp set from this new release called Everything About You stamp set.  I decided to go with this set because it has all of the sentiments that pertain to my son.
You see in this photo, my son's jaw is wired shout.  He had a really bad accident at work.  He past out and fell flat on his face.  He broke his jaw, chin and several teeth.  It was the worst thing I experience being his mom.
My son has played football, lacrosse and basketball all of his life and has been in an out of the ER but none of those experiences compared to this one.
He was in pain for a long time but through it all, he weathered the storm with courage and strength.  I love him for that.
In this photo, the dentist was preparing to unwire him.  For three months, he could not eat or talk properly so this was an exciting day.
Here's how to create this CAS Scrapbook Layout:
Start by selecting a pattern paper and round all four corners.
Cut two different pattern paper slightly bigger then the photo and round the corners.  Then catty corner them both behind the photo using foam dots.
With Altenew's Everything About You stamp set and the Memory Misti, stamp each of the sentiments underneath one another.
Use the sticker word chipboard and adhere it over the stamped sentiment.
Add some enamel dots next to each sentiment and randomly round the photo.
Nice and easy!!
Let's take another look:
Creating this super clean and simple layout was easy and fun.  So what do you think?  Would you create a clean and simple layout using a single stamp set? I would love to hear from you!
Thanks for stopping by!!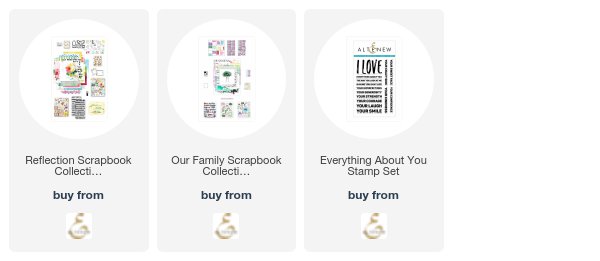 https://linkdeli.com/widget.js?1513606226073