Hello, everyone! Kymona here with a project inspiration using the super cute NEW die set: Terrific Tags Die Set!
This die set is fun and comes with a full set of dies ranging from big to small. You can use them on cards, on scrapbook pages, in your planner, and you can also attach them to gifts.
Let's take a look at how I created them:
These tiny tags are perfect for any gift and a beautiful way to say thank you.
Here's how I created these tags:
Gather your supplies:
Terrific Tags Die Set
Watercolor Paper
Mini Blossom Die Cut Machine
Artist Watercolor 24 Pan Set
Antique Gold Metalic Theard
Jet Black Crisp Dye Ink
Paintbrush
Water
Eyelet
Eyelet Setter
Paint strips of color on the watercolor paper.
Once the watercolor dries, place the smaller die were you want it to cut.
Run it through the Mini Blossom Die Cutting Machine.
You can get two die-cuts out of the one piece of watercolor paper.
Now it time to add a sentiment on each tag using the Jet Black Crisp Dye Ink.
To finish the tags off, use an eyelet tool to set an eyelet to reinforce the hole at the top where the thread will be placed.
The last step is to add the metallic thread.
Nicely done.
I hope you enjoyed this project. Would you make a set of tags for your next project or gift-giving package? I would love to hear your thoughts. If you would like to see another project using tags that I created, click here.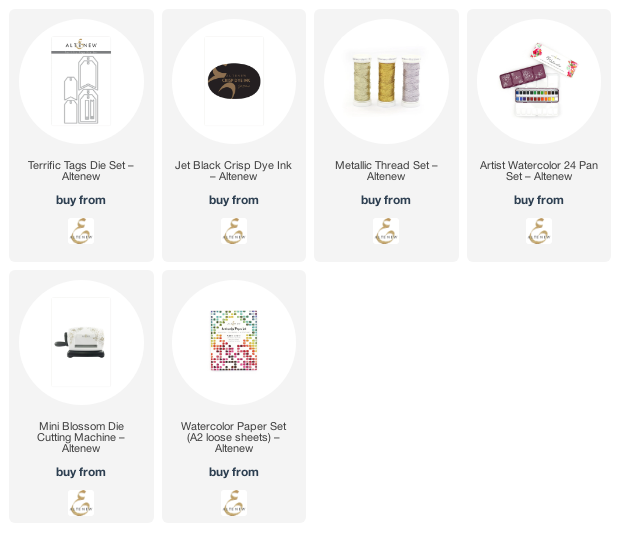 https://linkdeli.com/widget.js?id=f5e8378456858c916708