Hi there!
Nathalie with you today with 3 colorful paper crafting projects using Festive Cluster Die Set.  This is one of the newest dies from Altenew, and it is a must-have!  The delicate design of the die makes it ideal for all types of paper crafting projects this holiday season and beyond.
[youtube https://www.youtube.com/watch?v=mPR56Fyt__g]
Today, I am going to show you how you can use the Festive Cluster die set in three projects:
Card
The delicate floral design of the die set is perfect to create all sorts of cards, not necessarily holiday cards.   For this card, I cut two of the clusters from gold glitter paper.  The shine of the paper brings all the soft details to the die cut .
By adding color to the background card panel, using Artist Marker Refills (Puffy Heart, Lagoon) as alcohol inks, I am adding a bit more pop of festive feeling to the card.  A simple sentiment using from the Best Sentiments Stamp set is the last touch in this card.
2. Tags
How about creating tags for your Holiday projects in a non-traditional color palette.  I am using kraft paper and the Terrific Tags Die set to create the tag bases.  I am keeping the die cuts simple by cutting them from white cardstock, and matching the sentiments by embossing them with Pure White Crisp Embossing Powder.
Here is where I bring a non-traditional twist to the tags.   By creating die cuts from soft pastel paper tones, I am able to use the negative pieces to fill the die cuts.  All those negative pieces result in a paper piecing look for the tags.  A few enamel dots just help to bring pop the colors a bit more.
3.  Memory Keeping Layout
The inspiration for this layout comes from a card I created for the release blog hop.  The partial die cut edge of the layout just pops on the colorful striped background.  This time, I am replacing the paper strips with washi tape from the Tea Party  Washi Tape Set and Sea Shore Washi Tape set.  You can see how this page comes together here, or in HD in the Altenew YouTube channel:
[youtube https://www.youtube.com/watch?v=T0lUE1WICd8]
I hope this three projects using Festive Clusters Die Set inspire you to use the die in all types of  paper crafting.   Think of all the possibilities this die set offers beyond holiday crafting.  I cannot wait to see what you create!!
XO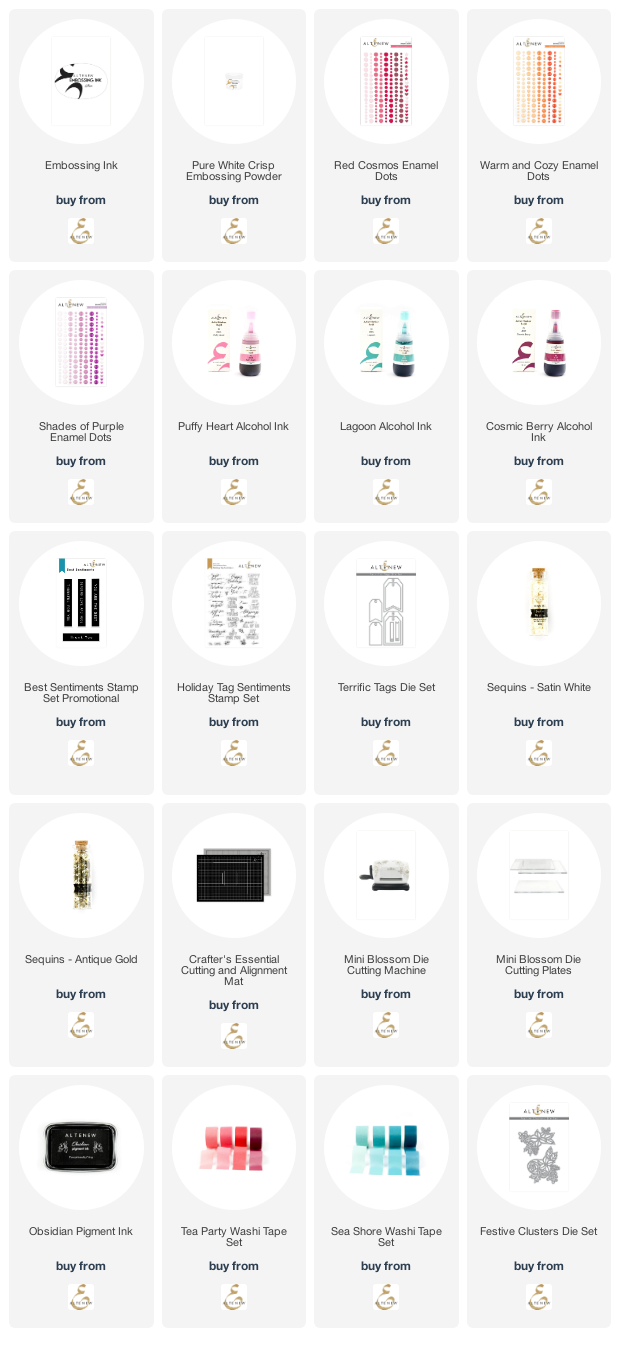 https://linkdeli.com/widget.js?id=f5e8378456858c916708