Hi Friends,
Today I am sharing how you can make a fall inspired mixed media art journal page. Video tutorial for this can be viewed below.
Using an old credit card, apply gesso to thick card stock cut down to 6″ x 8″ and dry completely. Spray Ocean Waves Shimmer Spray on to your surface and dilute lightly with water. Swipe page through the mixture, and dry in between each new layer.
Cut out leaves from the Leaf Mix Die Set and Alphas using the Happy Die and the Linear Pathway Alpha Solid Die Set using various coloured carstock.
Glue words in the centre of the art journal page and arrange leaves around centre in a wreath-like shape.
Video Tutorial
For more detailed instructions with voice-over, watch how I made the art journal page in the video below! Feel free to watch it on Altenew's YouTube Channel HERE:
Thank you for stopping by!
I hope that you all enjoyed the video tutorial as much as I loved making this mixed media art journal and cards! You can check out more of my mixed media projects and videos by clicking here. If you have any questions, please do leave a comment on the video or on the blog.
Take care and have a great day!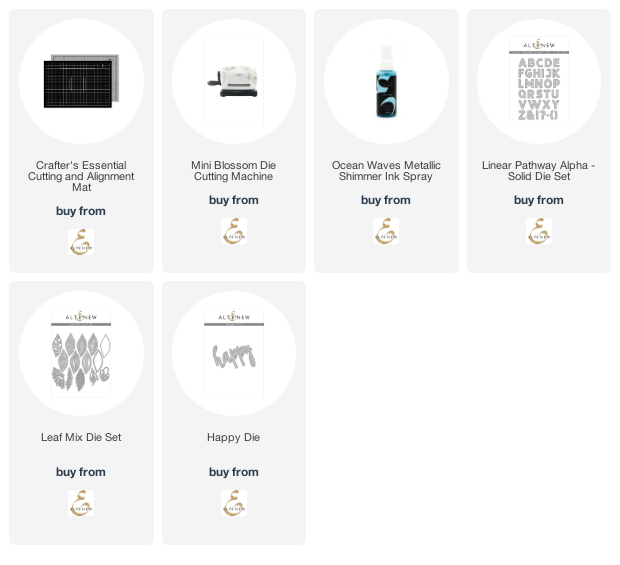 https://linkdeli.com/widget.js?id=f5e8378456858c916708