Hello crafty friends!
Nathalie with you today.  I want to share 3 new paper crafting projects using Embossing Folders.  The new release from Altenew is amazing, but the newest folders are just perfect for all sorts of projects.   The delicate design in the folders creates a clean and crisp impression, which results on very graphic looks on your projects.
Let's start with the projects.
First,  a simple graphic layout featuring the new Geo Steps Embossing Folder.
The very linear design of the Geo Steps Embossing Folder is super graphic and easy to match up; so creating a colorful background is possible by matching the embossed lines.
To break the monotony of the paper repetition,  I am creating a small break on the design, which creates the perfect place for the title work.  The curvature and free hand look of the Mega Brush Alpha Stamp set combines nicely with the sentiments in the Snapshots stamp set.  These together contrast the linear look of the embossed papers.
A few enamel dots complete the layout.  Just love how it turned out!
For my second project, a simple card featuring Perfect Poinsettias Embossing Folder
Sometimes all you need is a bit of ink and scissors to create  a soft, clean and sweet card.  This time I am using the new Perfect Poinsettias Embossing Folder to create the card panel and colorful floral.
The key here is two create three embossed card impressions. One of them will become the card panel, the next one will be colored with Frosty Pink Mixed Media ink, and Frayed Leaves Mixed Media ink  ( in the center).  I cut the large poinsettia shape from the colored cardstock, and  glued it to the white panel. This creates the dimensional look of the card.
The third cardstock get color from the Coral Berry ink.  I cut only the center of the flower to then attach it to the other flower -with foam adhesive-.  The Metallic Watercolor palette brings definition to the petals and leaves.  A simple sentiment and some pops of sparkle complete the card.
Now for last project, a TN layout featuring Perfect Poinsettias Embossing folder
To create the large embossed page, first let's drag Grapevine ink on the inside of the top flap of the folder.   Then, run the paper through the machine inside the folder.  Lastly, repeat the procedure, but rotate the paper 180 degrees.
Using the same folders, emboss strips of paper so that I can create banners behind the picture.   Finally, create a smaller insert; run this through the folder to create a partial embossing panel.
Use the non- embossed part to add your title and journal.  Just love how easy these came together.  The embossing folders are sure to make a wonderful addition to your collection!!
'til next time
Nathalie
————SUPPLIES———–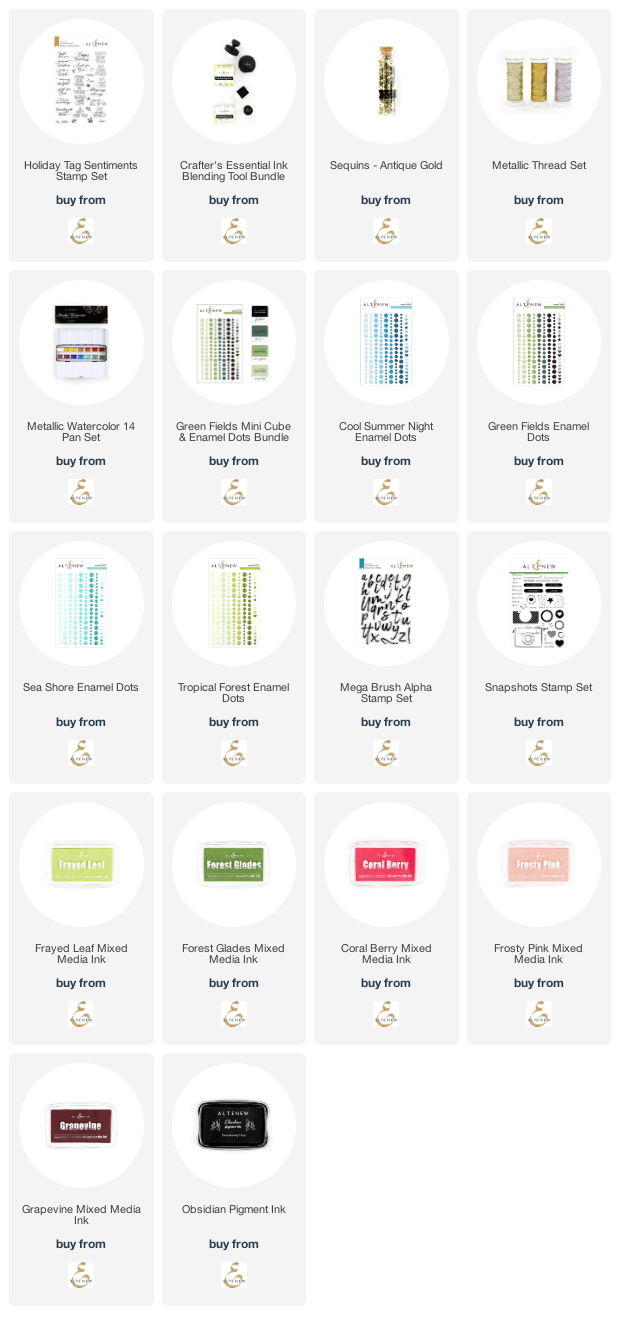 https://linkdeli.com/widget.js?id=f5e8378456858c916708