Hi Friends,
Have you tried the Woodless Watercolor Pencils? Today I am sharing a fun way to use them. I learnt about this trick a few years ago and have loved using it to make unique backgrounds. For my project, I have made a 6″ x 8″ mixed media art journal page.
My favorite way to use color pencils is a technique called "frottage" or basically taking a pencil rubbing from a textured surface. In this project I am using the texture from the Castle Motifs Stencil and placing it underneath my card stock. Rub the Woodless Watercolor Pencils at an angle to pick up the design details. You can press the pencils harder once you are comfortable with the angle!
Once you are happy with your rubbing, add a very light mist of water which makes the colors "bloom" a little. Die cut black card stock with Just Leaves Die Set twice and glue to one side of the art journal page. Add some highlights with a white gel pen.

Die cut some book text with Magnolia Heart and Love Letters Die Sets, and glue them down. Make sure to dry in between each wet layer. Add scribbled lines with the Woodless Watercolor Pencils and dilute slightly with Artists' Watercolor Detailed Brushes. Once dry, add an outline with Fine Liner Pen Set and additional scribbly lines with a graphite pencil around the hearts and die cut leaves.
To finish off the project, add a stamped sentiment from the Crafty Life Stamp set in one of the corners with Obsidian Black Pigment Ink.


Video Tutorial
For more detailed instructions with voice-over, watch how I made the art journal page in the video below! Feel free to watch it on Altenew's YouTube Channel HERE:
Thank you for stopping by!
I hope that you all liked my project as much as I loved making it! You can check out more of my mixed media projects and videos by clicking here. If you have any questions, please do leave a comment on the videos or on the blog and let me know what you think!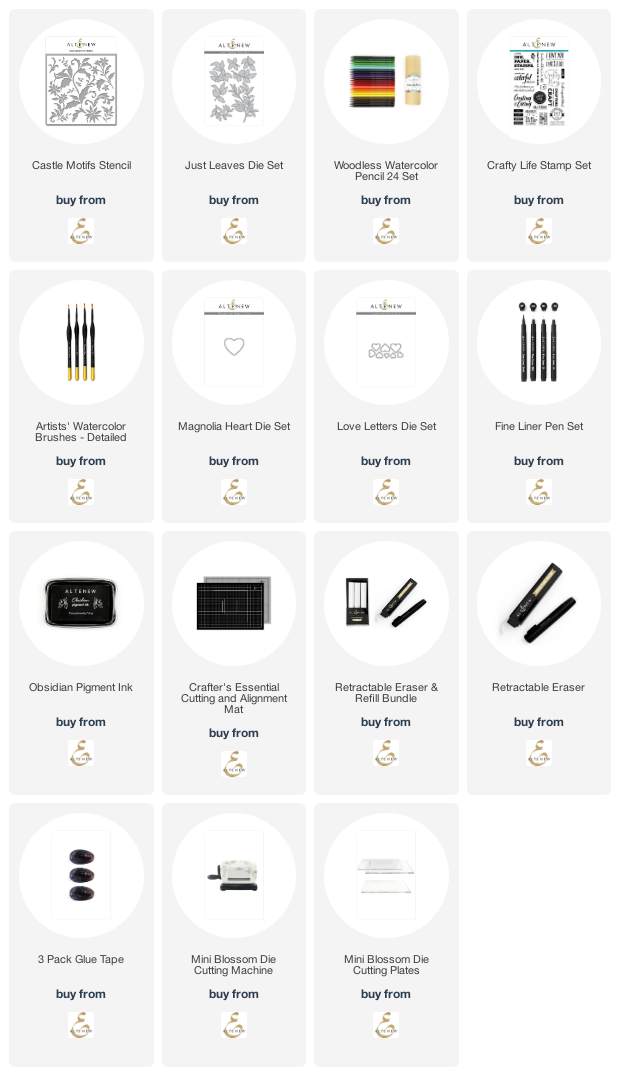 https://linkdeli.com/widget.js?id=f5e8378456858c916708