Hello, everyone! Kymona here with a cool project that shows you some handmade paper stamping. Are you unsure what that means? I will show you.
Papermaking is traced back to China as early as the 1st century BC. They used bark from the mulberry tree. The bark fibers were broken and pounded into a sheet. Later, the Chinese discovered that one could make higher quality paper by adding hemp rags and old fish nets to pulp.
Today, we can make paper from all newspapers, junk mail, and paper bags. These items can be turned into pulp and transformed into the beautiful paper that is plain with lots of texture or made with botanicals and micas.
Let me show you my handmade paper:
Beautiful right.
All you have to do to make handmade paper:
gather some old paper
ripe them into smaller pieces
soak in warm water
then pulsate it with a hand blender
shape the pulp in a mold
It very easy and therapeutic, trust me.
Once you have your handmade paper, it's time to decide what you want to do with it. I decided to make some cards to give away as a gift set.
Altenew's Tie Dye Motifs stamp set was used to add a sentiment to the handmade paper cards using Altenew's Jet Black Crisp Dye Ink.
Since this paper has texture, I used the Mini Misti to ensure the image stamped out neat, clean, and vibrant.
The pulp I made was enough to make four cards, so I created a gift set and tied it with a hand-dyed ribbon to give away.
Take a look:
Wonderful, right!
I hope you enjoyed this project. Will you make your own handmade paper and stamp them with Altenew's beautiful stamps?  I would love to hear your thoughts. If you would like to see another project I created, click here.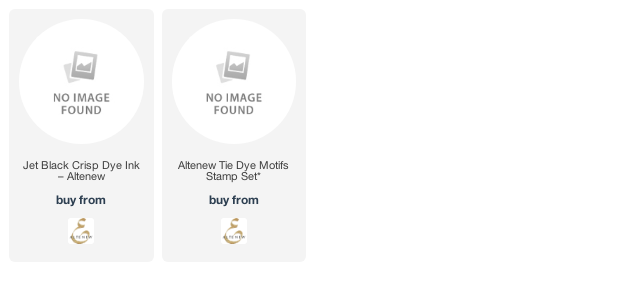 https://linkdeli.com/widget.js?id=f5e8378456858c916708