Hello Crafty friends!
Nathalie here to share a fun idea on creating interactive elements for memory keeping layouts.   I am using the new Craft Your Life Project Kit: Seasonal Blooms for this project. This new kit/subscription is amazing.    It comprises of a stamp, die, stencil, and embossing folder of the same design.  All the coordinating elements in the kit make your projects a breeze to put together.
Let me show you my project using this amazing Craft Your Life Project Kit.
Design:
The design of the image is the inspiration for the interactive elements.  The small concave look the flowers form is perfect for a pocket design for your layout.
I am taking advantage of the layering stencil to add color to the flowers in the design.  The details are just amazing, and so easy to customize!
A bit of double sided tape around the straight edges of the image is all you need to create this interactive element for your page.  In this project, I am creating a tag to slip in and  out of the pocket .
The companion page is also getting an interactive pocket design but in vellum.   This time, I am using the coordinating Embossing folder.  The key is to leave plenty of extra material to the side of the embossed surface so that they can become the flaps surround the background paper.   You can see how this project came together in the following video.  You can watch it here, or at Altenew YouTube channel in HD
ARVE Error: need id and provider

I love how easy this interactive elements come together with the new Craft Your Life Project Kit: Seasonal Blooms.    All you need is a bit of ink,  cardstock, and imagination.  This new kit is filled with possibilities, and I cannot wait to see what you create with it!
Stay Crafty!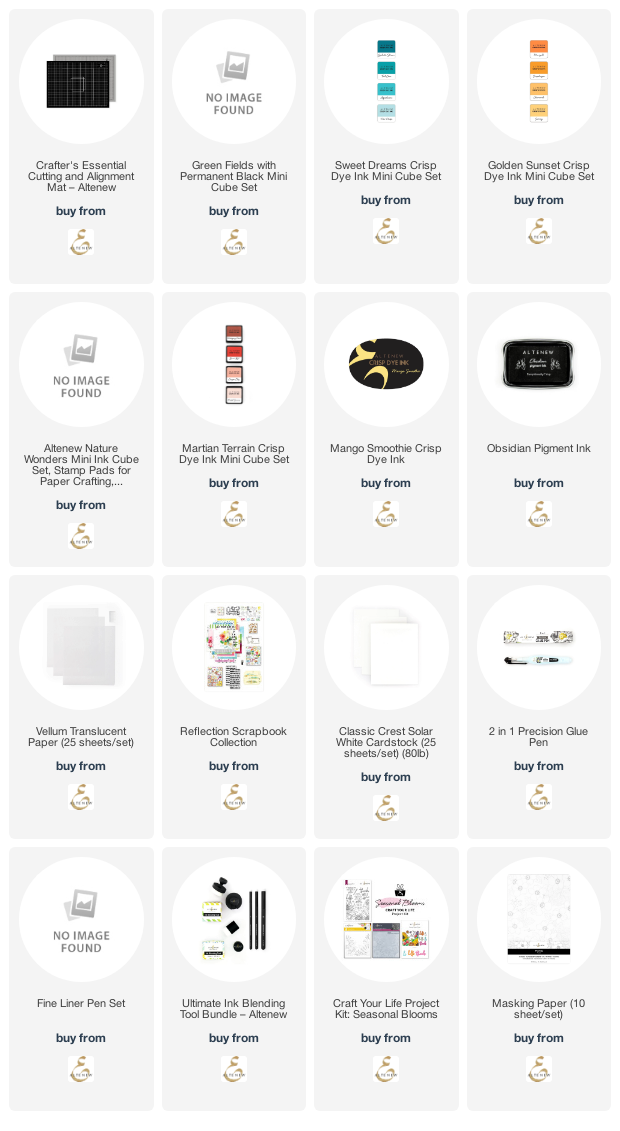 https://linkdeli.com/widget.js?id=f5e8378456858c916708