Hi Friends,
Today I am sharing how to make an easy mixed media art journal page using the new Mixed Media Pigment Inks! To create this art journal page, I used my usual 6 x 8 white card stock, punched with a disc bound planner punch.
Start by swiping Sapphire, Caribbean Sky, Persian Blue and Arctic Pigment Inks directly on to a third of the page. These inks are also available in the Glacier Caves Pigment Ink bundle. Overlap the colors a little to be an ombre effect. You can use ink blending tools as well for a softer effect!
Stamp sentiment with Obsidian Pigment Ink in the lower corner. Then, stamp geometric elements from Doodled Triangles Stamp Set using the same inks as the background. Add additional hashtag sentiments to background if desired. Use a white gel pen and Fine Liner Pens to add some more hand drawn doodles if desired!
Thank you for stopping by!
I hope that you all liked my mixed media art journal page as much as I loved making it! You can check out more of my mixed media projects and videos by clicking here. If you have any questions, leave a comment on the videos or on the blog and let me know what you think!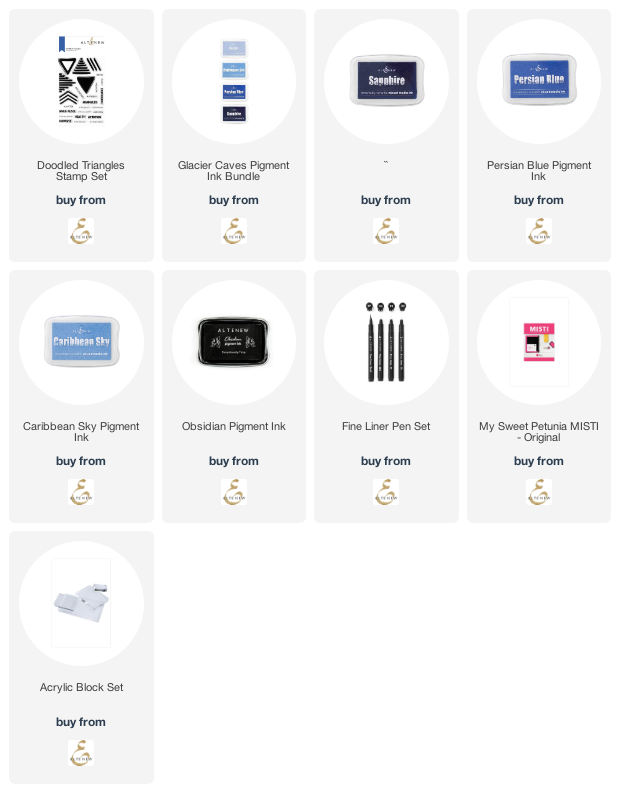 https://linkdeli.com/widget.js?id=f5e8378456858c916708