Hello friends! Nathalie here, with a new project all about adding texture to your projects with Embossing Paste.   We all love dimension on our projects, and adding texture is a great way to uplift your projects.   There are so many uses for the paste, and today I want to show you a few of them.
I am using the embossing paste as a way to create a colorful and textural background, and also add the dimension in the embossed leaves.
Background
To create the background, I am using Cosmic Berry Metallic Shimmer Ink Spray and  Embossing paste.  The new Mixed Media Palette Knife Set is perfect to give the paste the smooth application on the cardstock.    The ombre effect of the paste adds interest to the page, as well as creates ideal spots for more texture.
Embellishments
I am using the space created  -in the background- between two colored paste application to embellish my page.   Here is another way to use Embossing Paste to add texture: heat embossing.     I am  creating the small leafy vine impression with the Wonderful Wreath Stencil , and adding Antique Gold Crisp Embossing powder  atop the impression.  Once I apply heat -through an embossing heat gun-  the paste bubbles, the embossing powder melts, and together they bring that round shiny look to the leaves.
You can check how how these techniques transform the page in my new  video series Inspired By A Card with Nathalie.   You can watch the video here, or in HD at Altenew YouTube channel:
ARVE Error: need id and provider

Remember to check all the materials used in this project in  Altenew's shop.  I cannot wait to see what you create with this idea, and all the textural projects you will create!
XO
———–  SUPPLIES  —————-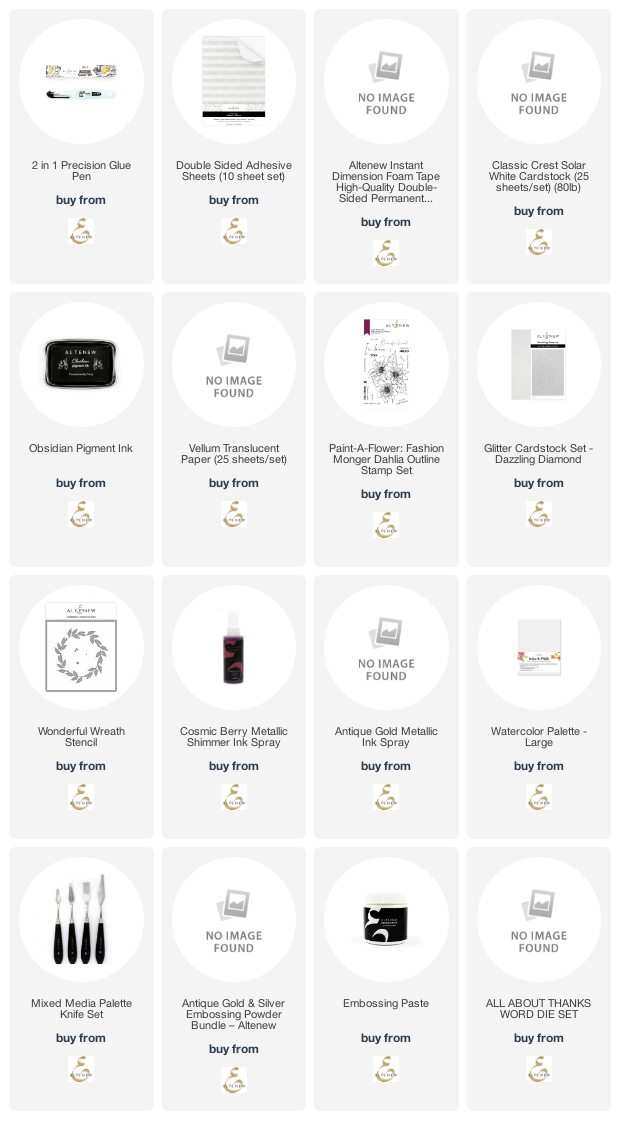 https://linkdeli.com/widget.js?id=f5e8378456858c916708