Hello crafty friends!
Nathalie here to share a new idea on adding vibrant colors to memory keeping projects.   I love adding a punch of color to my projects.   Using contrasting colors usually is the best way to capture the viewer's eye.   Today, we are using the new Craft Your Life Project Kit:  Hello Beautiful and Watercolor Brush Markers Refills to achieve this look.
It starts with a bit of texture and color
First, I am adding texture to my project by  embossing the outlines of the flower images.   The Antique Gold Crisp Embossing Powder creates the raised details of each line of the stamp design.  At the same time, the embossed outline will help adding color detail to the images.
The Watercolor Brush Marker Refills are highly pigmented mediums which will bring the color pop to the page.  I am using Altenew Watercolor Paper as the base for my flowers.   This ensures that I can add  lots of pigment (liquid) without any damage to the flower shape, as well as helps to mix different pigment colors easily.
It is all about the color palette
For my flowers, I am using a combination of colors that contrast but complement each other.  The vibrant pink (Watercolor Brush Marker Refill in Purple Wine) needs a rather bold leaf color to stand out.  A combination of  a few pigments create that contrast  on the leaves.  Adding vibrant colors to memory keeping is all about saturating colors.
It is all about layers
To ensure that the all the colors work together harmoniously, I  am color in the different pieces of the layout.   The background paper has a saturated version of the leaf's color.   By adding the Circle Quilt Cover Die cuts on top of the paper, I am neutralizing the color a bit.  This in turn allows the colors of the flowers to pop.  Finally, using black and white photos just brings it all together in a cohesive page.  You can see how this page comes together in this week's episode of Inspired by A Card with Nathalie here, or in HD in Altenew's YouTube Channel:
[youtube https://www.youtube.com/watch?v=OyIUr3w6X5Y]
I look forward to seeing how you use this idea on your next crafting project!
XO
————-SUPPLIES————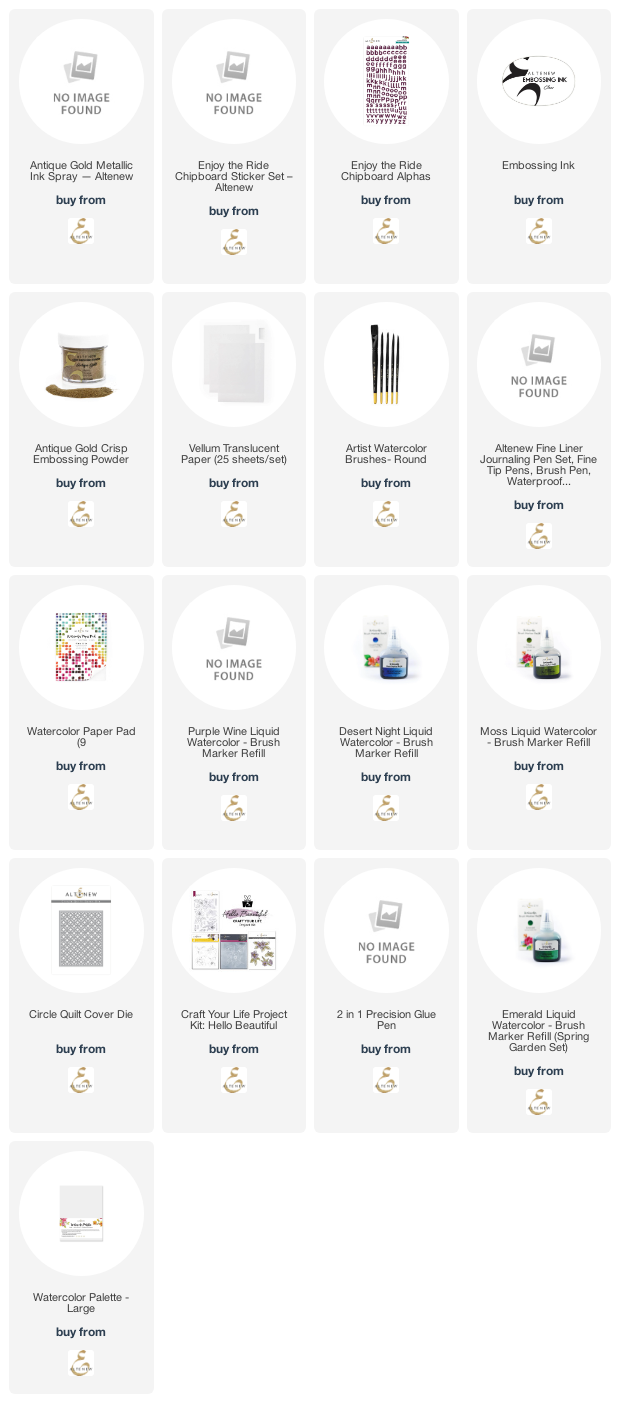 https://linkdeli.com/widget.js?id=f5e8378456858c916708