Hello Altenew Fans. Ready for a new crafty day? My favorite technique by far is watercoloring. I love how relaxing it is. FOr today's post I created a very colorful layout using some Watercolor Brush Markers and the Build-a-Flower Fashion Monger Dahlia Stamp set.
Here are the supplies you need:
Build-a-Flower Fashion Monger Dahlia Stamp set
Watercolor Brush Markers: Sweet Leaf, Moss, Turquoise and Dusk
Altenew Embossing Ink
Altenew White Embossing Powder
Decorative Swirls Die Set
Create an array of stamped images using the outline of the flower and the leaves from the stamp set. Stamp with embossing ink, add embossing powder and then heat set.
Here is a little tip:
For a larger background stamp in sections and heat set in between so you can see where you have stamped. The embossing ink is difficult to see on watercolor paper so by stamping one or two images a time and then embossing them you will be able to stamp the rest of the florals and leaves easier.
Once the area has been stamped, spray some water on the cardstock and add some watercolor using the Watercolor Brush Markers. With a wet paint brush move and mix the colors around until you are happy with the result.
To finish off the layout, cut out some leaves from the Breezy Patterned Paper from the Enjoy the Ride Collection and create a cluster around the photo. I also used some leaf die cuts from the Decorative Swirls Die Set to add a little more white to the page. I love how colorful the background turned out. I'll definitely be playing around with more watercolors to create vibrant backgrounds.
You can see how the layout came together in the video below or watch it in HD on YouTube.
Thank you for stopping by. Happy Scrapping and stay safe.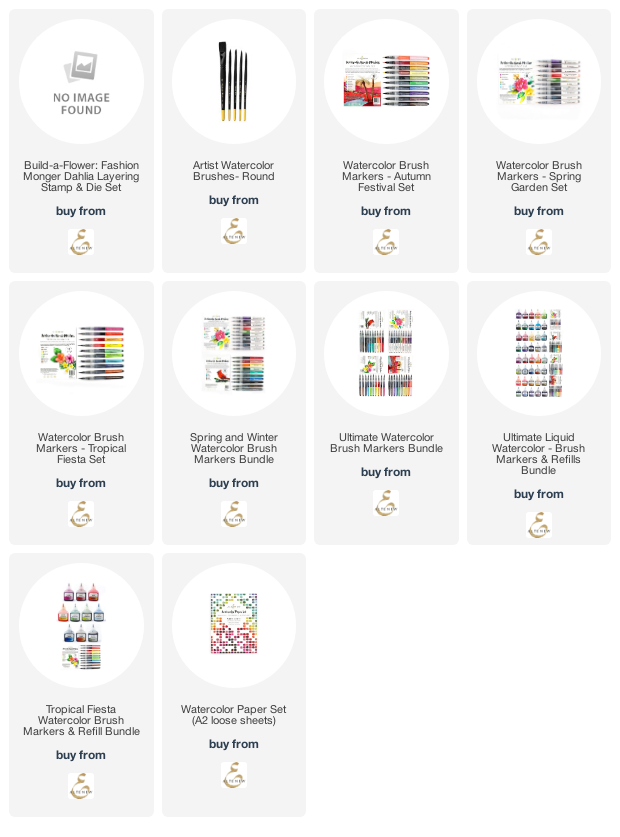 https://linkdeli.com/widget.js?id=f5e8378456858c916708