Hello Altenew fans.
2021 is slowly drawing to an end. It has been such a difficult year for our family but I have been able to find little moments to craft. Finding time to relax and enjoy creating has really helped me through all the rough times. One of my favorite things to do at the moment is watercoloring. It soothes and calms me.
For today's post I decided to create some wall art using the Fresh Bloom Stamp Set and the Altenew 36 Watercolor Pan Set.
How to:
Stamp the floral images onto some watercolor cardstock using a light ink. I opted to use Buttercream Crisp Ink. For the floral images I used two layers of the flower image. Instead of layering them I used them separately.
Stamp some leaves using the same technique.
Choose two colors from the watercolor pan set. I opted for red and orange. I added some yellow at the end.
Color the images using the stamp image as guideline.
Paint in the leaves.
Add some splatters.
Optional: Add a saying/sentiment.
What do you do to relax and unwind when life gets hectic? Why not try this type of watercoloring. It is super easy and your really can't go wrong.
Thank you for stopping by and see you soon.
Happy scrapping.
Supplies: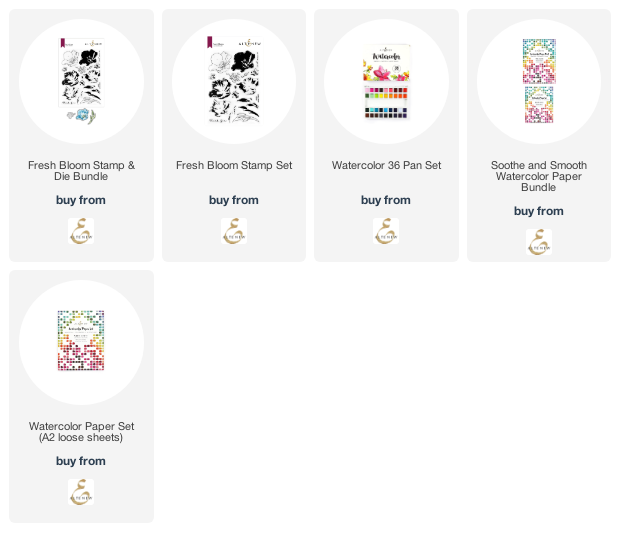 https://linkdeli.com/widget.js?id=f5e8378456858c916708