HI Friends,
Today I am sharing how to make a galaxy inspired metallic mixed media art journal page! I will be using the gorgeous Metallic Watercolors which come as a set of 14 pans in a case. They look stunning especially on darker card stocks and papers!
I made this page using mainly dies: Tropical Leaf Mix Die, Moroccan Lattice Cover Die , and All About You Die!
Start by die cutting the Moroccan Lattice Die with card stock. Use the die cut as a stencil and apply Embossing Paste with a Palette Knife. Before the paste dries, sprinkle with Rose Gold Embossing Powder and heat set.
Add your choice of Metallic Watercolors with one of the brushes from the Artist Paintbrush Set. I chose two colors and once it dried, I added splatters with two other watercolors.
When everything is dry, die cut and add leaves from Tropic Leaf Mix Die and a word from All About you Die in black and gold card stock! Add more dots if desired with a gold gel pen to the mixed media art journal page.
Thank you for stopping by!
I hope that you all liked my mixed media art journal page as much as I loved making it! You can check out more of my mixed media projects and videos by clicking here. If you have any questions, leave a comment on the videos or on the blog and let me know what you think!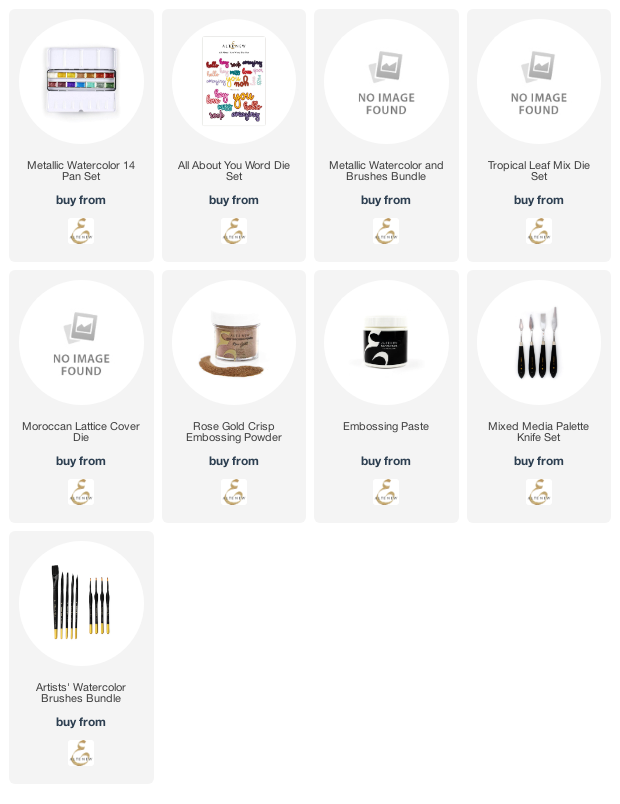 https://linkdeli.com/widget.js?id=f5e8378456858c916708