Hello friends!
Today I am going to show you how to create monochromatic memory-keeping layouts featuring the latest Altenew products.  One of the easiest ways to achieve a unique look on a memory-keeping layout is through color and texture. And using a single color (monochromatic) though it sounds boring, is a great way to bring a project together in a short amount of time.  Let me show you what I have created.
How to Create Monochromatic Memory-Keeping Layouts
The term monochromatic refers to the use of a single color, however, it does not refer to just using a single shade of it. For my page, I am using different tones of pink from the Alcohol Ink Backgrounds 6×6 Paper Pack to create the floral embellishments.
I wanted to showcase all the shades of pink in a bold way, so I am using the new Quaint Blooms Stamp/Die Bundle and Antique Gold Crisp Embossing Powder. The crisp embossed outlines define the flowers in each of the die-cuts. In order to demonstrate the uniqueness of the single color usage, I chose to set my florals in a swag shape that shows the change in the tone of the color throughout the spread.
In addition, to emphasize the single color in the spread,  I am using the Gems 3D Embossing Folder and a few shades of pink crisp ink to create the embossed background.  The color gradient on the background brings texture to the layout, plus enhances the tones in the flowers ( I even set the flowers to follow the color change in the background).
Of course, a bit of shine is always a nice way to add that final touch.  This time, I am using Gilded Gradient Cardstock and Mighty Alphabet Die Set to create the title for my spread.  The metallic shine works as a neutral color in the spread; so, it does not affect the monochromatic look of the page.
You can watch the page come together here, or stop by Altenew's YouTube channel for an HD version of the video:
[penci_video url="https://www.youtube.com/watch?v=gsAJpsWGo0A" align="center" width="560″ /]
I love how the concept of using one color just enhances the story of this spread.  The combination of color, texture, and shine just works seamlessly. I hope you try creating monochromatic memory-keeping layouts soon!
XO
SUPPLIES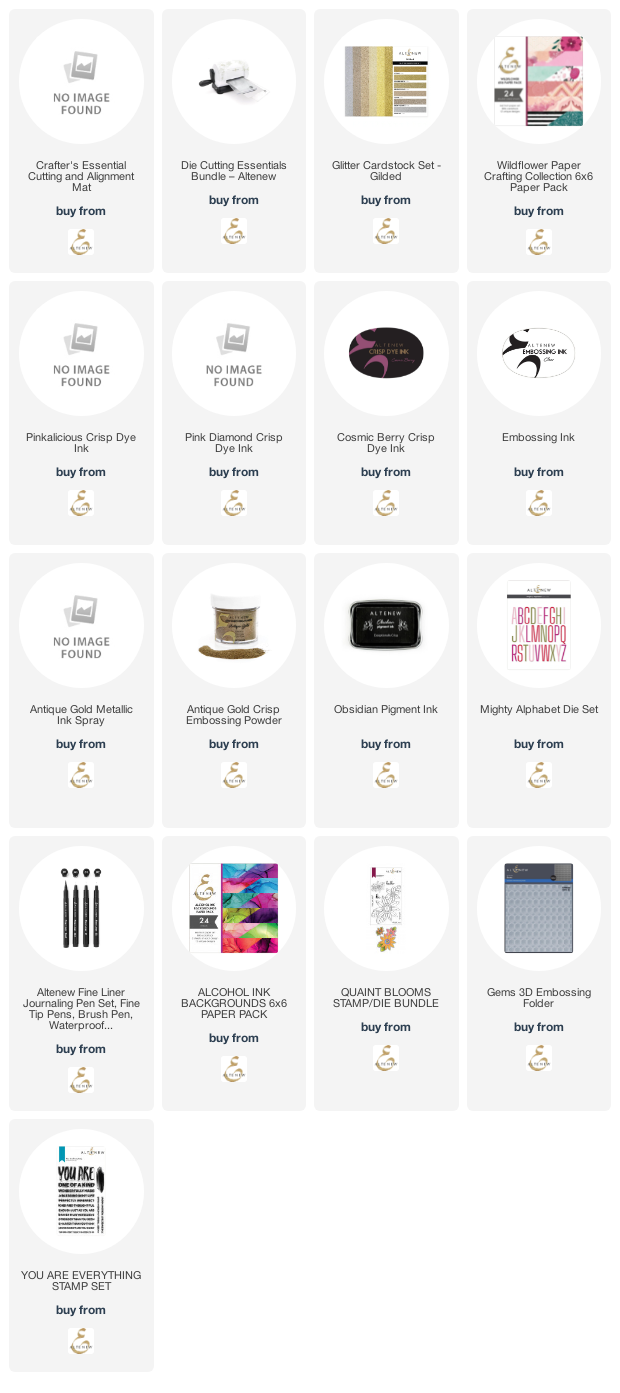 https://linkdeli.com/widget.js?id=f5e8378456858c916708