Hi there! Nathalie, here, with 2 colorful memory-keeping ideas from one background featuring some of Altenew's latest releases. I love documenting my everyday moments, especially when I can do it in a short amount of time. So, today I want to show you how you can easily make the most out of one background. Let's get started:
You are going to love how easily you can transform one background into two layouts by simply rotating paper, and die-cutting pieces out of it.  Let's take a closer look!
Memory-Keeping Ideas
The background
My background is created by heat embossing the new Geometric Botany Stamp Set with Pure White Crisp Embossing Powder onto white cardstock. At this point, I  trimmed the background into two panels.  Next, I rotated the one panel 180 degrees and set them side to side.  Then, I added color, in an ombre style look, with Altenew Pigment Inks. The rotation of the background causes a reverse ombre look on the two pages.
2.  "Love Today" Layout
I am using the Halftone Hearts Nesting Die Set to die cut three hearts (in graduating sizes) from the panel.  The three negative spaces are perfect spots for photos, titles, and embellishments. Check the top empty space, I used a smaller die to trim the heart and emphasize the shape of the space.
The middle heart is ideal for my title. I am using texture and shine to make it stand out (Script Words Die Set and Glitter Gradient Cardstock), and complementing it with a stamped sentiment (Tabbed Stamp Set). The larger heart spot is the perfect home for my photo.  I simply backed the space with the photo and trimmed any excess.  Simple and easy!
3.  "So Very Grateful For You" Layout
For this page, I am using the heart die-cuts from the previous layout. This time, the photo sits on top of the page, surrounded by the die-cuts. I am using the partially embossed heart die-cut to add my title – Magnolia Ballerina Stamp Set-;  the other leftover die-cuts sit next to it to help embellish and anchor the photo to the layout.
In order to tie the two layouts together, (as they will sit next to each other in my journal), I am adding matching enamel dots to both layouts. In addition, I die cut two Dainty Leaves from cardstock and vellum as ways to add them on the two pages.
You can check how these pages come together in this video or watch the HD version of the video on the Altenew YouTube channel:
[penci_video url="https://www.youtube.com/watch?v=OrZH6cy-Mtg" align="center" width="560″ /]
I hope this inspires you to use these memory-keeping ideas on your next projects!
XO
———— SUPPLIES ————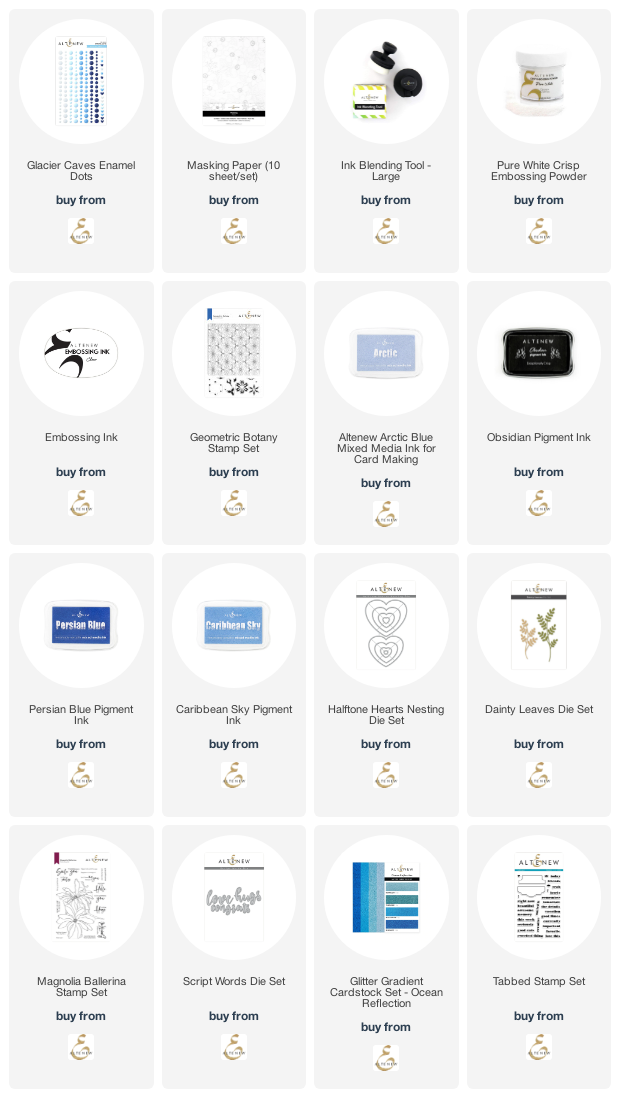 https://linkdeli.com/widget.js?id=f5e8378456858c916708